Despicable Me Minion Mayhem Ride in Universal Studios Florida
Ride Type
3-D ride
Location
Despicable Me Minion Mayhem Ride is located in Production Central in Universal Studios Florida (USF). When you walk through the park gates, head down the Plaza of the Stars, and then take a left on Minion Way.
Despicable Me Minion Mayhem Ride Description
Despicable Me Minion Mayhem is a motion simulator that incorporates ride vehicles and an animated, high-definition 3-D mini-movie on an enormous video screen. The movie features all of the beloved characters from the 2010 animated film Despicable Me, including Gru, Margo, Edith, Agnes, Dr. Nefario, and of course, the mischievous Minions. The mini-movie picks up exactly one year after the events in the Despicable Me film, giving USF visitors the chance to experience a very exclusive (but short) Despicable Me sequel.
The ride starts with a short pre-show in Gru's house where guests learn that they will be turned into Minions and sent to special training grounds. Minion training doesn't go exactly as expected, though, and guests end up tackling numerous obstacles to save the day. The ride vehicles, which sit on theater-like platforms, dip, drop, tilt, and swerve in sync with the on screen action. The action is rounded out with physical effects like blowing air, flashing lights, and spraying mist.
After the ride, guests exit into Super Silly Stuff, a gift shop devoted to Minion-related merchandise and souvenirs. The store features clothes, stationary, plush toys, and a few exclusive items only found in Universal Orlando.
Despicable Me Minion Mayhem Ride History
The Despicable Me Minion Mayhem attraction in Universal Studio Florida celebrated its grand opening in July 2012 during Universal Orlando's 'Year to be Here,' a period of time that saw a lot of new entertainment experiences come to Universal Orlando Resort. Despicable Me Minion Mayhem replaced Jimmy Neutron's Nicktoon Blast, a simulator ride that opened in April 2003 and closed in August 2011. Jimmy Neutron's Nicktoon Blast replaced The Funtastic World of Hanna-Barbera, one of the original simulator rides in Universal Studios Florida.
Express Pass
An Express Pass can be used to skip the regular line at Despicable Me Minion Mayhem.
Single Rider Line
Typically no
Child Swap
Available
Height Restrictions
Guests must be at least 40 inches tall to meet the minimum height requirement. (Little ones who do not meet the 40 inch mark can experience the attraction but must sit in the stationary seating.) Guests between 40 and 48 inches tall require supervision.
Accessibility
Guests must remain in a standard wheelchair or transfer to a standard wheelchair. Closed captioning and assistive listening are both available. Stationary seats are also available for guests who want to watch the 3-D screen without being bounced around.
UO Fan Guide Ride Tip
Despicable Me Minion Mayhem is a popular attraction, which means that lines (even the Express Pass line) can get very long. The lines are usually shortest early in the morning, during the afternoon parade, and right before park close.
UO Fan Guide Mini Review of Despicable Me Minion Mayhem Ride
If you like the Despicable Me film it's easy to enjoy the Despicable Me Minion Mayhem ride. Universal Orlando worked with Illumination Entertainment, the creators of Despicable Me, to craft a film follow-up that is both fun and heartwarming. The mini story and the 3-D are both well-done, and the seats provide just enough movement to make the ride feel exciting (but not too violent or scary). That said, it may not be exciting enough to ride again and again - it all depends on how much you enjoy the film portion of the ride. If you have never watched the Despicable Me movie, you can still giggle and enjoy the ride, but the emotional impact of the story and the characters might not be as powerful.
Despicable Me Minion Mayhem Image Gallery
See pictures of Gru's house, the exterior of the Minions building, and the inside of the Minion gift shop Super Silly Stuff.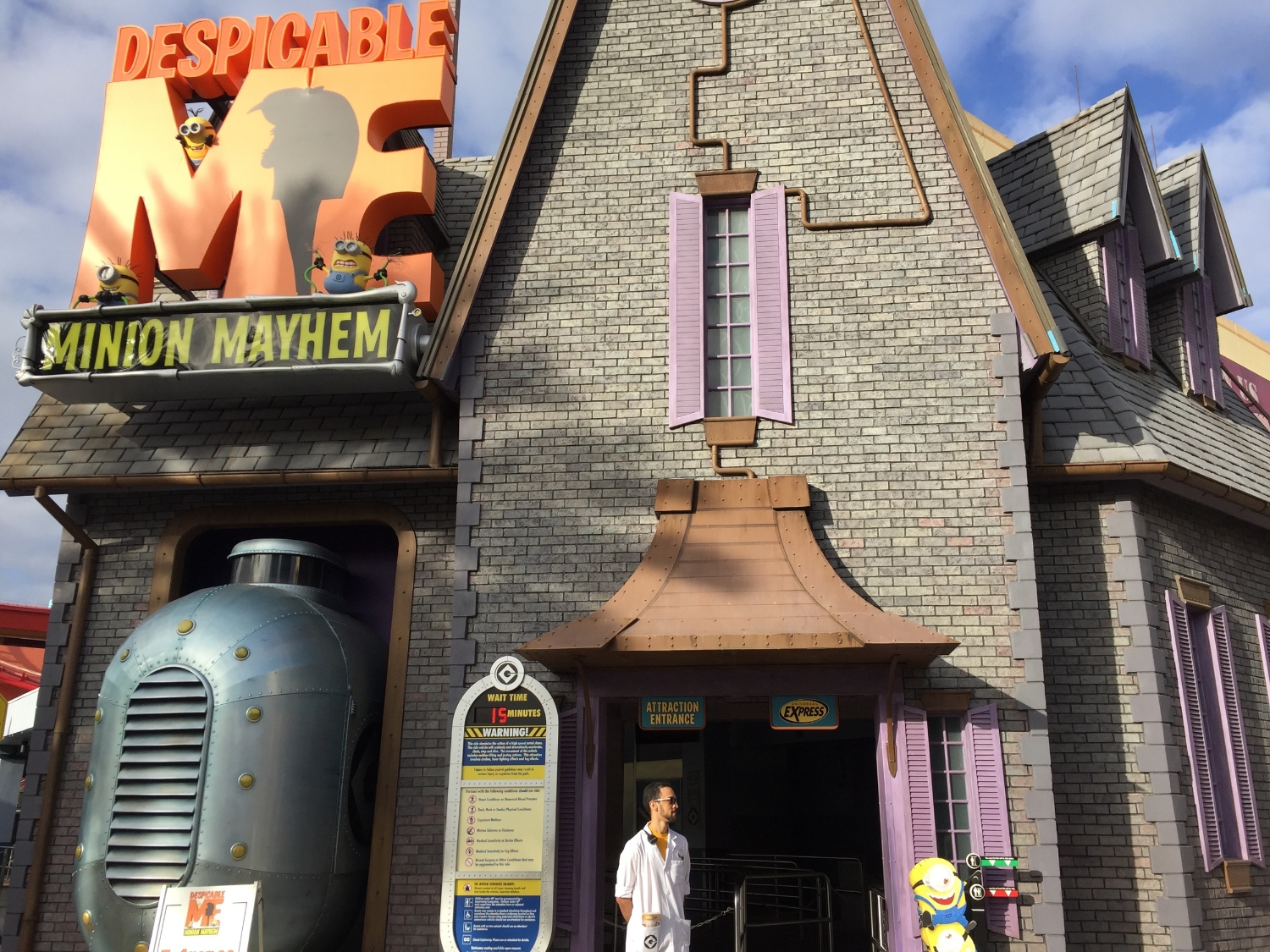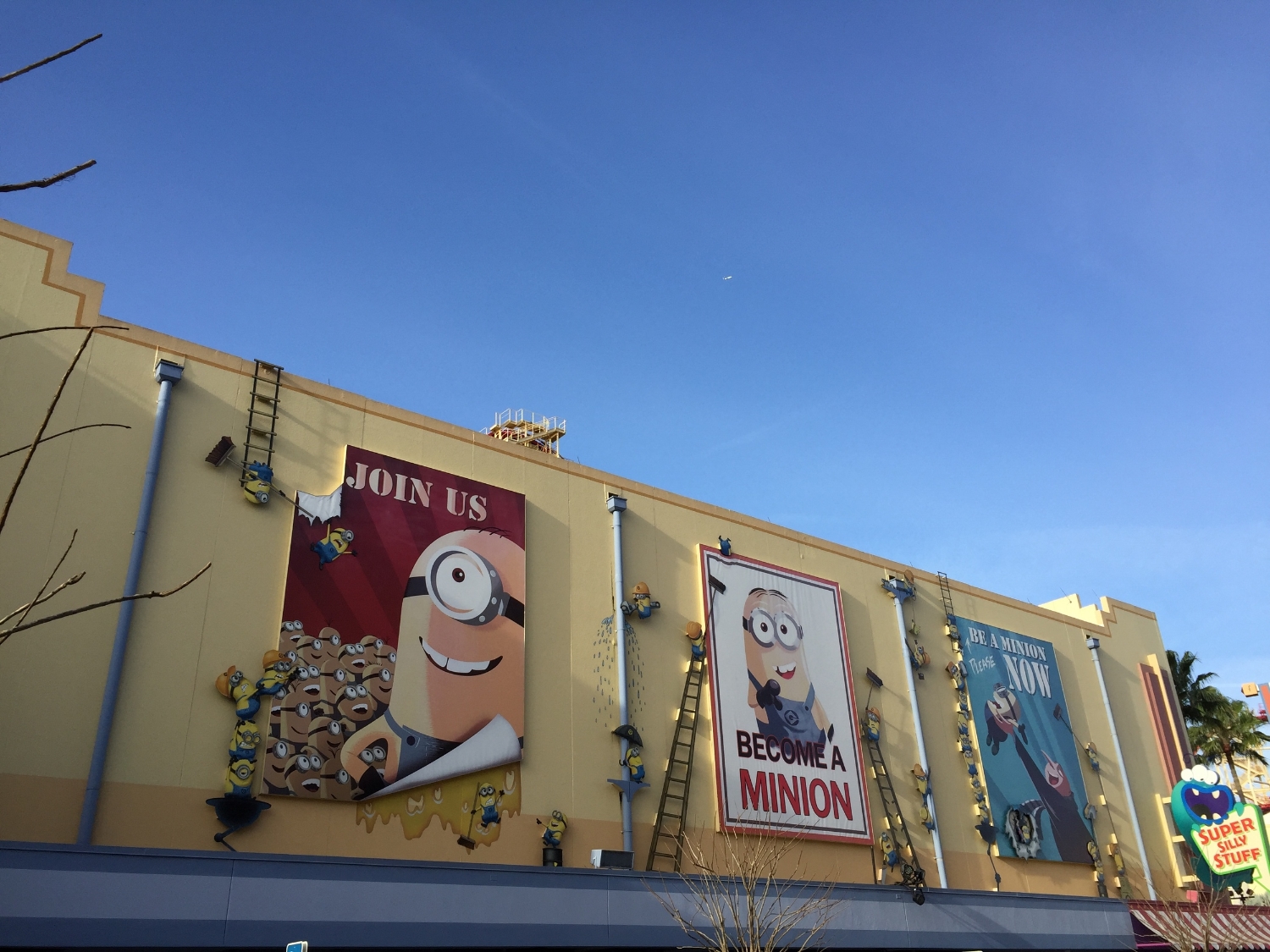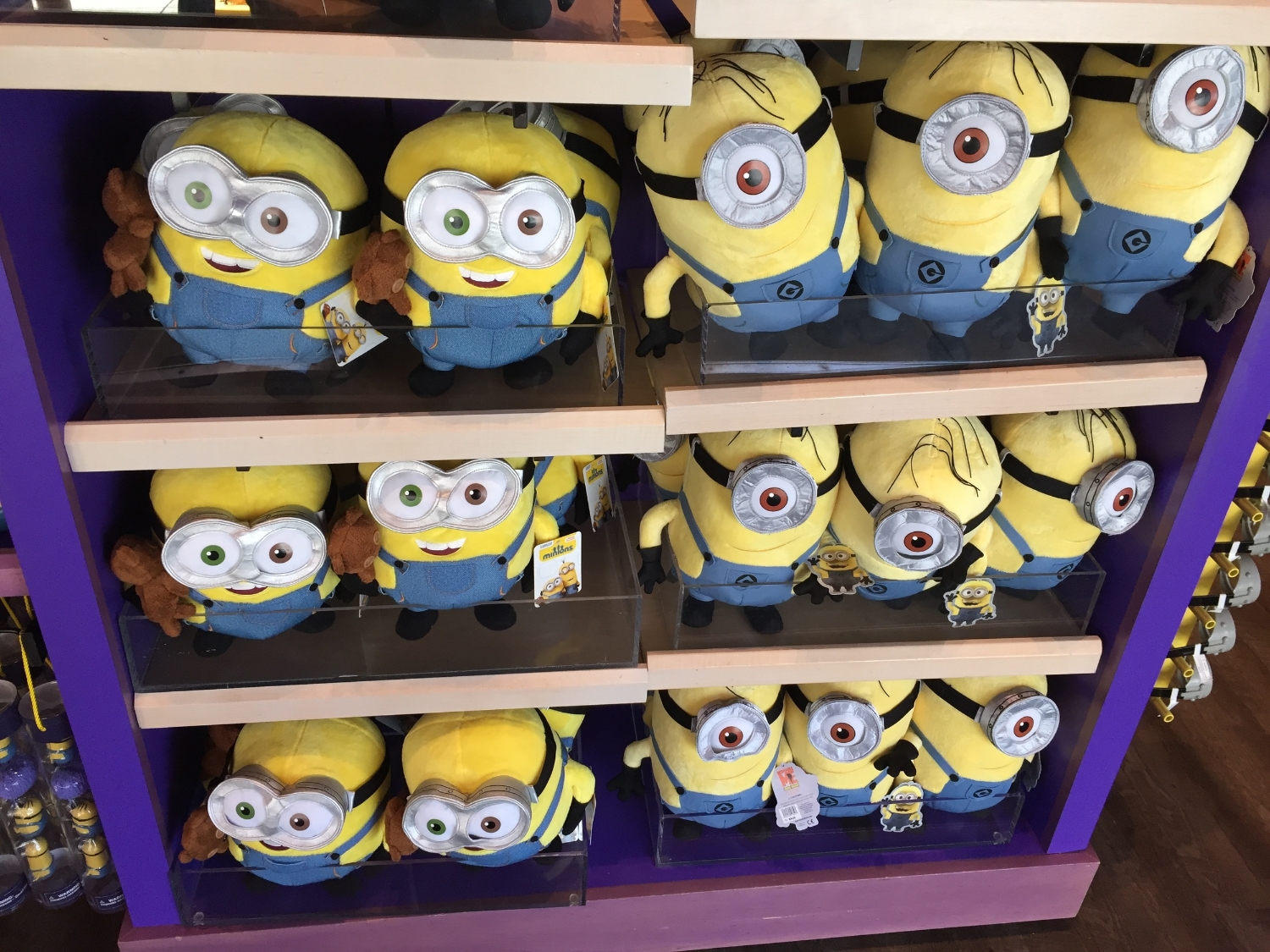 Send Us a Review of Despicable Me Minion Mayhem
What do you think of the Despicable Me Minion Mayhem ride? Send us your review.
By clicking the submit button, you agree to let UO Fan Guide use your name and review comments on the UO Fan Guide site, blog, and affiliated social media accounts and print publications.