Fievel's Playland in Universal Studios Florida in Orlando
Attraction Type
Playground
Location
Fievel's Playland is located in Woody Woodpecker's KidZone in Universal Studios Florida (USF). You can find it between Woody Woodpecker's Nuthouse Coaster and E.T. Adventure.
Fievel's Playland Attraction Description
Fievel's Playland is an outdoor playground inspired by the popular 1986 animated movie An American Tail and its 1991 animated sequel An American Tail: Fievel Goes West. The play area features over-sized movie props, such as a giant cowboy boot and 1,000 gallon cowboy hat, all designed to make kids feel like they're the size of a mouse. Kids are allowed to interact with the props and are encouraged to climb and crawl on them.
Popular Features of Fievel's Playland
Other popular features in Fievel's Playland include elevated bridges that sway as you walk across them, tin can tunnels to crawl through, a fountain that will get you wet if you stand close enough to it, a 30-foot spider web that you can climb, and the biggest draw of them all: a 200-foot long water slide. Kids can go down this 3-story water slide on a raft by themselves, or an adult can slide down with them.
Fievel's Playland History
Fievel's Playland opened in Universal Studios Florida in 1992.
UO Fan Guide Attraction Tip
Fievel's Playland typically opens with the park or shortly after. Kids don't usually have to wait to enter the play area, but wait times for the slide can get excessive because it is the only water slide in Universal Studios Florida.
The best times to visit are early in the morning. Afternoons on hot days are not always ideal because of the lack of shade in this area and because the water slide tends to be popular when the temperature is high.
Fievel's Playland Image Gallery
See pictures of Fievel's Playland in Universal Studios Florida.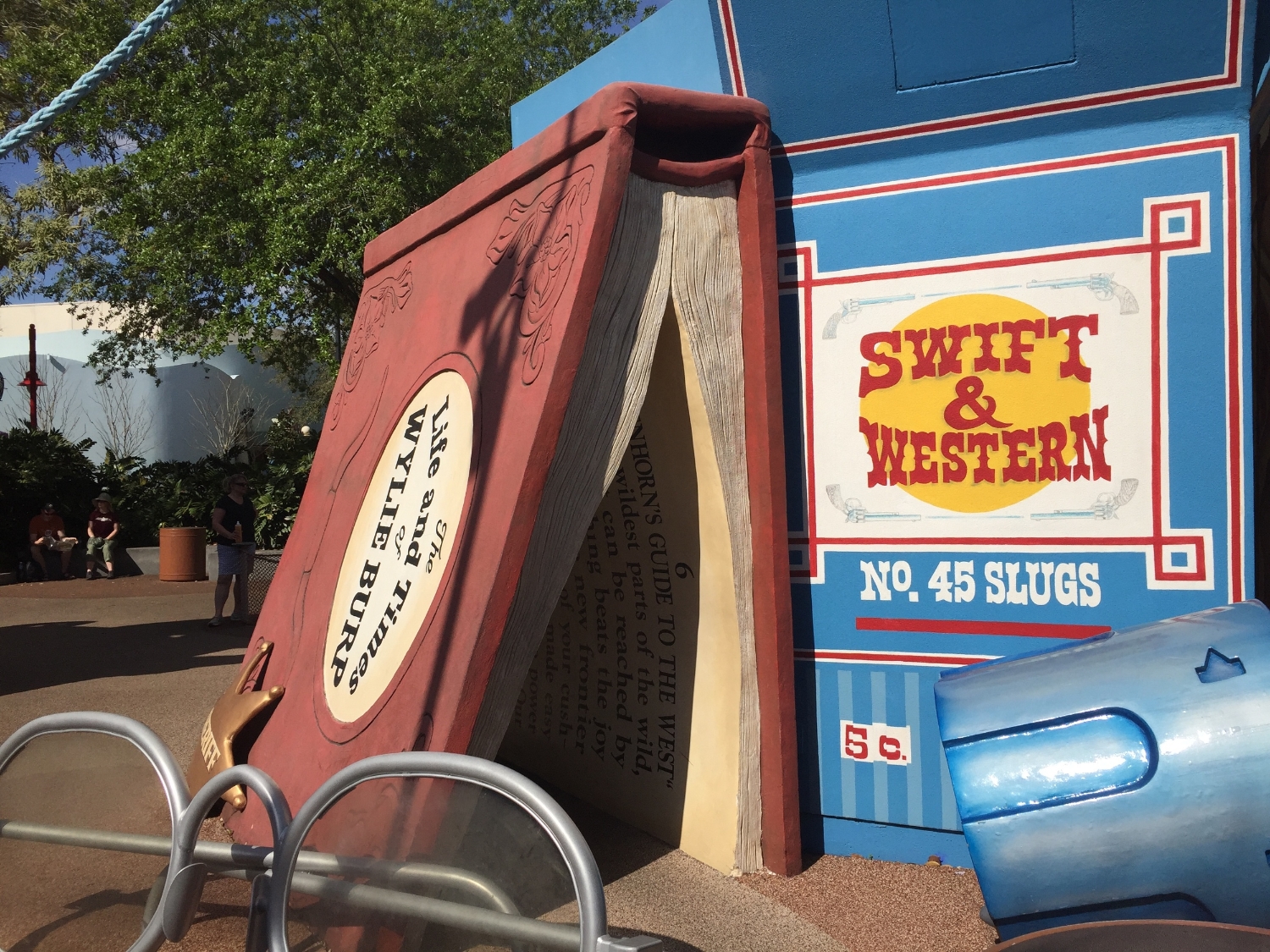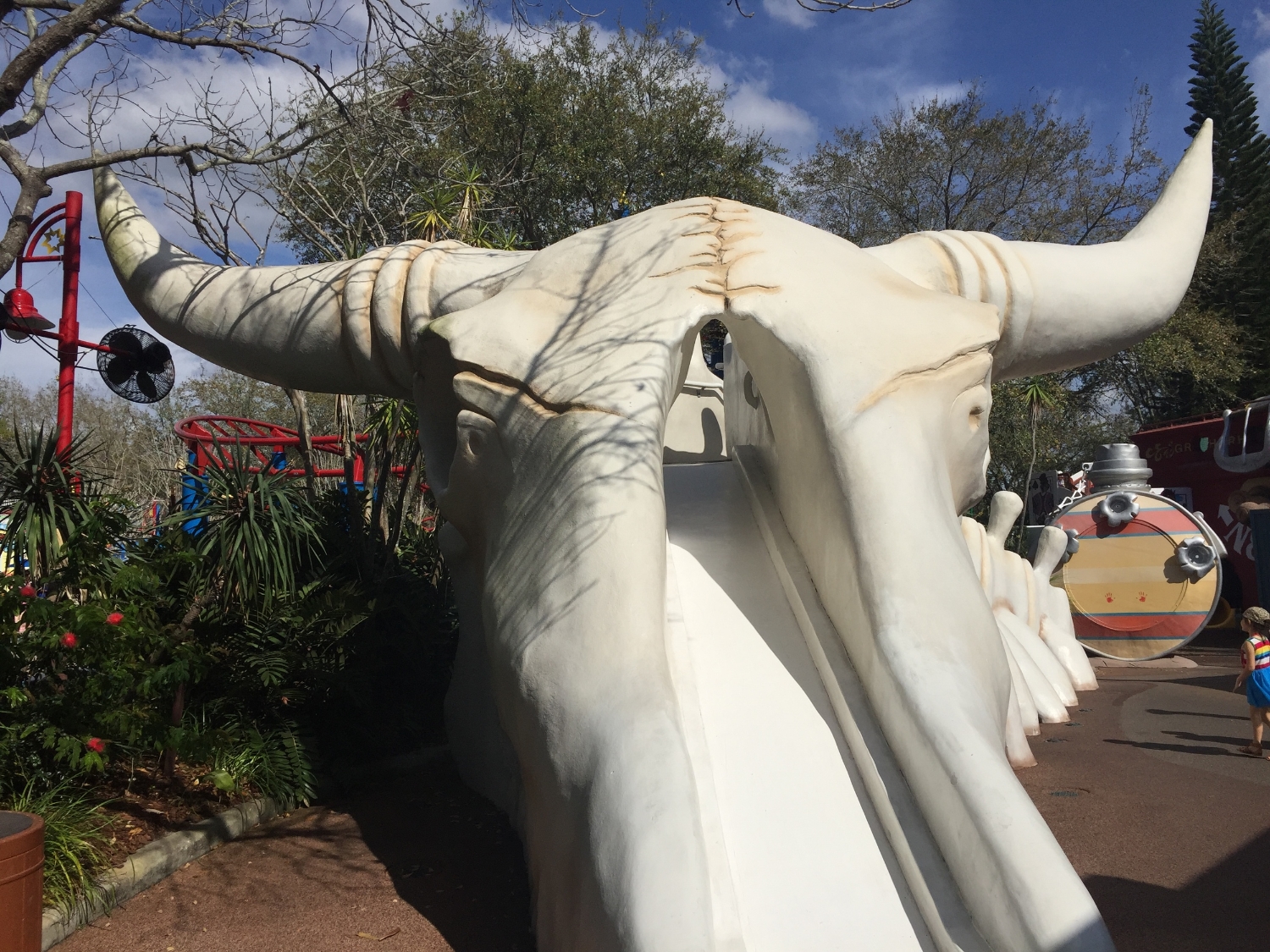 Send Us Your Review of Fievel's Playland
What do you think of Fievel's Playland? Share your opinion in a review.
By clicking the submit button, you agree to let UO Fan Guide use your name and review comments on the UO Fan Guide site, blog, and affiliated social media accounts and print publications.