Characters and Character Zones in Universal's Islands of Adventure
Islands of Adventure Characters
Universal's Islands of Adventure is a great place to meet, greet, and take pictures with Universal characters.
Since each 'island' is themed, it is very easy to guess where your favorite characters might be. For example, the Marvel characters are almost always in Marvel Super Hero Island, while Seuss characters are nearly always in Seuss Landing.
Furthermore, most of the character meet and greets are scheduled. If you check the park map (found near the entrance of Islands of Adventure), you can learn what time the characters you want to meet are appearing so you make sure you're in the right place at the right time.
In this article, we're going to take a look at some of the Universal characters and meet and greet opportunities throughout Islands of Adventure.
Meet Spider-Man and the Marvel Super Heroes
Spider-Man makes daily scheduled appearances at the Marvel Alterniverse Store. You can pose with him against a green screen to get a photo. Spider-Man also comes out at other times during the day. Most of the time, he is in Marvel Super Hero Island, but he has been spotted in other locales, like the Islands of Adventure Trading Company in Port of Entry. In addition to Spider-Man, you can also meet other Marvel Super Heroes and Villains, including Wolverine, Rogue, Storm, Cyclops, Captain America, the Green Goblin, and Dr. Doom. These characters do not typically appear in the Marvel Alterniverse Store; you will find them in various places around Marvel Super Hero Island.
Seuss Character Zone
The Seuss Character Zone is located in Seuss Landing. Some of the characters you can meet include Cat in the Hat, Thing 1 and Thing 2, Sam I Am, the Lorax, and the Grinch. The best time to meet these characters is after a performance of Oh! The Stories You'll Hear.
Raptor Encounter
One of the newest Islands of Adventure character meet and greets can be found in Jurassic Park. Known as the Raptor Encounter, this attraction puts guests face to face with a fierce velociraptor. This dinosaur appeared in the first Jurassic Park film and all of its sequels. You can find the Raptor Encounter between Camp Jurassic and the Jurassic Park Discovery Center. Lines for this meet and greet can get a little long, so be sure to show up on time or before the designated time to place yourself toward the front of the queue.
Classic Comic Strip Characters
Toon Lagoon is the place to meet classic comic strip characters like Popeye, Olive Oyl, and Betty Boop. These characters make scheduled and random appearances throughout the day. Popeye characters can often be found in the Sweethaven section of Toon Lagoon, but don't be surprised if you see them in King's Row or other areas of the park.
Wizarding World Characters
You'll never see Harry Potter, Ron Weasley, Hermione Granger, or Albus Dumbledore walking around The Wizarding World of Harry Potter, but there are opportunities to meet other Wizarding World characters. For example, you can meet the performers of the Frog Choir or Triwizard Spirit Rally after a show. (In some cases, you can meet the Triwizard performers before the Frog Choir performance or meet the Frog Choir performers before the Triwizard Spirit Rally performance.) Look on the park map to determine show times. Furthermore, most of the Universal Team Members, such as those who work at Three Broomsticks or Hogsmeade Station, are also willing to pose for a picture.
Other Character Meet and Greets
There are a few other characters that you can meet in Islands of Adventure. You can find stilt walkers in the Port of Entry section at various points throughout the day. These appearances are unscheduled, so it is always fun to accidentally stumble across a character. There is also a very special fountain, known as the Mystic Fountain, which provides a unique interaction opportunity for park visitors.
Universal Studios Florida Characters
There are even more opportunities for character meet and greets in Universal Studios Florida (USF). Some of the characters that you can meet in the USF park include Dora and Diego, Minions and Despicable Me characters, Simpsons characters, Scooby Doo and the Scooby Gang, SpongeBob and friends, Woody Woodpecker, Curious George, Doc Brown, Beetlejuice, Marilyn Monroe, Lucille Ball, and Hello Kitty. Read more about Universal Studios Florida Character Zones.
Islands of Adventure Character Image Gallery
See pictures of some of the characters in Islands of Adventure.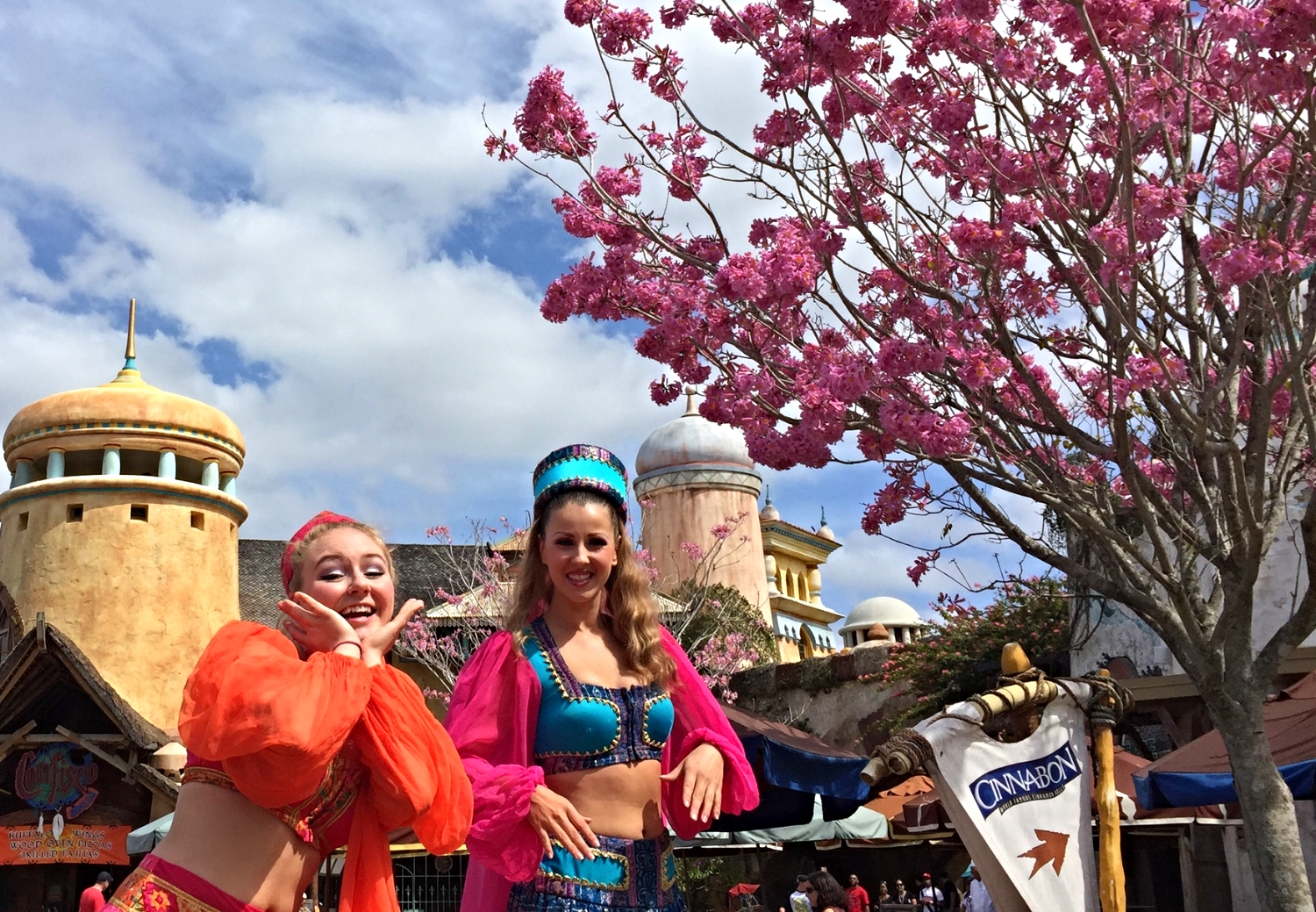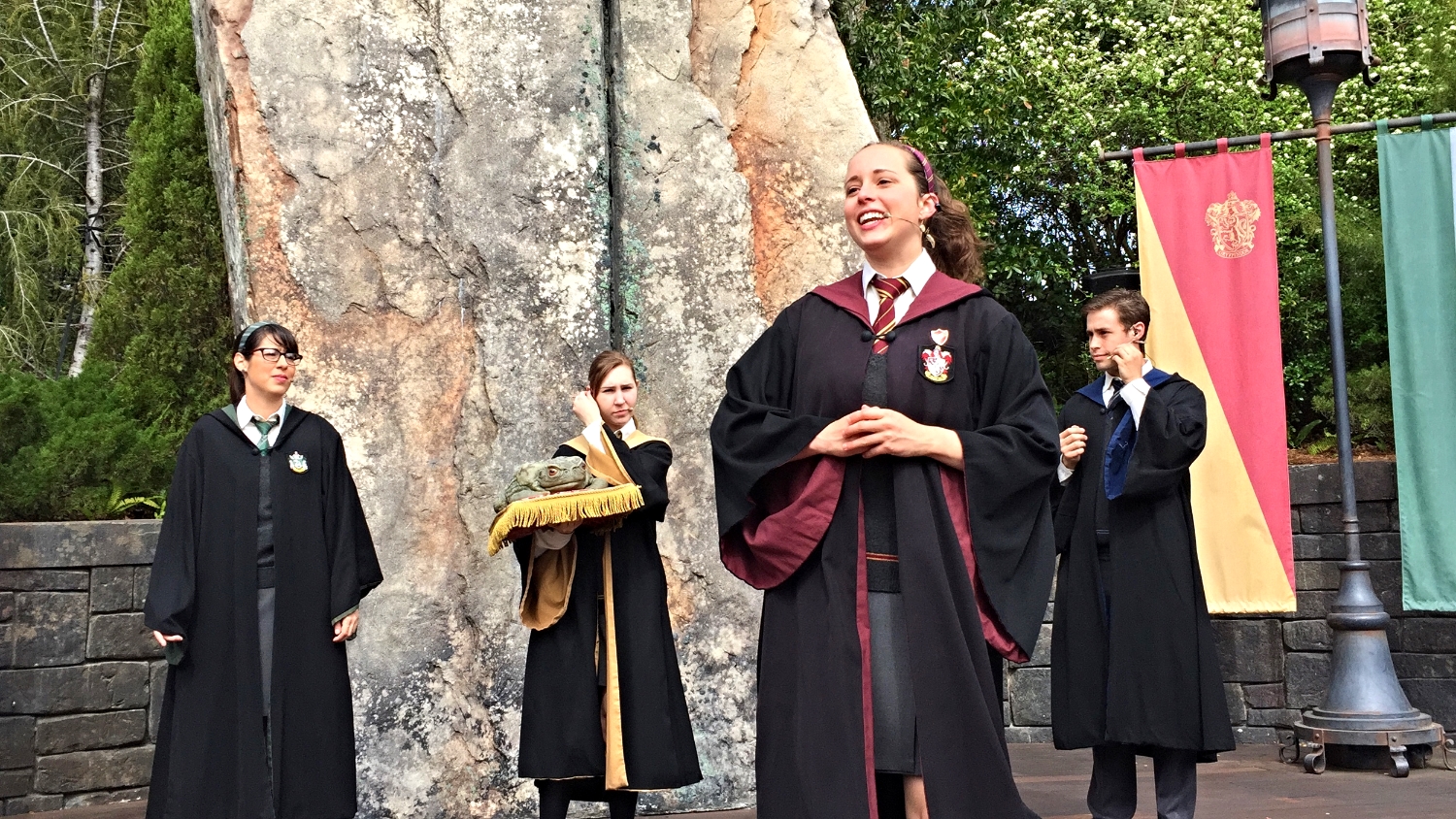 Send Us Your Review of Islands of Adventure Character Zones
Have you visited any of the Character Zones in Islands of Adventure? Who is your favorite character? Share your Character Zone review and character experiences with other Universal Orlando fans.
By clicking the submit button, you agree to let UO Fan Guide use your name and review comments on the UO Fan Guide site, blog, and affiliated social media accounts and print publications.