Skull Island: Reign of Kong in Islands of Adventure
Ride Type
Multi-dimensional, multi-sensory, trackless ride
Location
Skull Island: Reign of Kong is located in Islands of Adventure in Universal Orlando. You'll find it between Toon Lagoon and Jurassic Park.
Skull Island: Reign Of Kong Opening Date
Skull Island: Reign of Kong officially opened on July 13, 2016.
Skull Island: Reign Of Kong Ride Description
Skull Island: Reign of Kong takes Universal guests on a jungle expedition that incorporates 3-D projections and animatronics.
After encountering numerous dangers, guests come face to face with Kong, where they are so close that they can feel his breath rush across their skin like the wind and feel his thunderous roar reverberate in their very bones.
Skull Island: Reign Of Kong Ride Vehicles
Riders board one of five jeep-like expedition vehicles. These vehicles are massive: each one is 13 feet tall, 40 feet long, weighs 70 tons, and holds up to 72 people. Despite their bulk, these vehicles are not slow and clunky. They have front and back axles that support the vehicle's 45-inch wheels and allow individual steering, making it easy for the vehicle to make sharp turns and other exciting maneuvers. Each vehicle has a driver - but this driver is just an animatronic - the trackless vehicle is actually navigated by positioning technology that tells the vehicle where and when to go.
Skull Island: Reign Of Kong Drivers
There are five different drivers, one for each of the five vehicles used for the Reign of Kong ride. Each driver has a different name, personality, and story to tell:
Becky Callahan is a loose-cannon cowgirl who isn't fazed by the dangers awaiting her on Skull Island.
Charles "Doc" Jordan is a PhD student in paleontology who took time off from his studies to explore the world.
Jinks Costanza is a hardened New York City ex-con who is wary of the island's mysteries.
Kalana is a mystical descendent of the natives who first settled on the island.
Will Denham is a fresh-faced, adventure-seeking nephew of famed movie director Carl Denham.
You will need to ride Skull Island: Reign of Kong at least five times to experience each driver.
What Is Skull Island?
Skull Island is a treacherous island filled with monstrous, prehistoric creatures, many of which have sought to rule this mysterious land. But there is only one King on Skull Island, and his name is Kong.
Skull Island: Reign Of Kong Ride Storyline
Most adventurers are not daring enough to even step onto the shoreline of Skull Island - never mind exploring its depths.
But as part of the 8th Wonder Expedition Company in the 1930s, you have a mission: research the species of unknown origin rumored to dwell somewhere within the terrifying interior of this foreboding island. If you're successful, you'll prove that prehistoric creatures exist. If you're not successful...well, we'll get to that. As part of the expedition, you board a massive vehicle that takes you deep into the jungles and caverns of Skull Island where you will rendezvous with your expedition leader Kate McCaffrey and the rest of her team.
You start your expedition with a trip to a communication base located on the outskirts of the island. When you find it, you hear a radio transmission from other researchers, warning you that it is not safe to continue, but you press on anyway and head toward the 8th Wonder Expedition base camp. The hypnotic sounds of drums beating in the distance draw you further into the island. As you move forward, it quickly becomes evident that something has been here before you, and it isn't necessarily human.
The vehicle takes you to a massive temple wall covered in carvings and images that seem to pay homage to some type of powerful force. The drumming sounds are louder here. There is a burst of rising flames...and then, suddenly, the huge wooden doors of the temple swing open, seemingly by themselves, and you drive inside.
The interior of the temple contains a labyrinth of dark caves. You encounter dangers around every corner, but somehow make it through to the depths of the jungle. And that's where the real trouble begins.
The jungle is filled with raging creatures of incomprehensible size and strength. The creatures are fighting each other until they decide to turn on you. Things look very dire indeed until a gigantic earth-pounding presence arrives in the form of Kong. Is he there to save you or rip you to pieces? You'll have to experience the ride to find out.
You can get more of a tease from Universal Creative Director Mike West, who takes you through the story of Skulls Island: Reign of Kong in this official video from Universal Orlando Resort:
The Creatures of Skull Island: Reign Of Kong
Kong may be the star of the show, but he isn't the only prehistoric creature that you encounter on Skull Island. The jungle is filled with deadly creatures ready to prey on any unwitting adventurer that dares to approach.
Carnictis
Carnictis is a giant, slug-like creature without eyes or facial features. It doesn't sound too scary until you see the ring of sharp jagged teeth that are set into its gross, gaping mouth. This distinguishing feature is what allows Carnictis to feed on the dead and wounded.
Arachno-claw
The Arachno-claw is six-legged carnivorous arachnid. It likes to hang out in the swampy caverns of Skull Island where it can happily forage for dead or injured creatures. Be sure to watch out for its crab-like claws - this is what Arachno-claw uses to crush its prey before feasting.
Decarnocimex
Decarnocimex is a vicious insect. It will attack anything that is smaller or weaker, which is pretty much everything since Decarnocimex is one of the largest and most aggressive creatures of Skull Island. Its built in weapons include razor-sharp mandibles and two-bladed forearms.
Terapusmordax
Terapusmordax is an enormous beast with a 10-foot wingspan. It is the largest flying predator on Skull Island. The Terapusmordax like to live in colonies in the island's caverns. They are easily provoked and will attack if given the opportunity. The Terapusmordax use lethal talons and large carnivorous fangs to pierce, kill, and eat their victims.
Vastatosaurus Rex
The V. Rex is the largest dinosaur in the jungles of Skull Island. It has tough leathery skin and razor-sharp teeth. V. Rex is an agile predator despite its size and is able to change direction and move at high speeds.
See the Creatures in Action
Universal Creative Director Mike West gives you an inside look at some of the island's most fearsome inhabitants in this official Universal Orlando Resort video:
Encountering Kong
Kong is a Megaprimatus, an ancient species of giant ape. He is three stories tall and has a head that is the size of an automobile. From shoulder to shoulder, he is 18 feet wide. He is marred by numerous scars, most likely obtained in a fight with a Vastatosaurus Rex (V. Rex), the largest terrestrial predator on Skull Island. It has been hypothesized that Vastatosaurus Rex is what the Tyrannosaurus Rex may have become if left to evolve over the last 65 million years.
You'll see human-like expressions on Kong's face as he gets closer to you than you ever imagined. The question is: what will you see? Kindness or murderous rage?
Universal Creative Director Mike West offers more hints on what it's like to encounter Kong in this official video from Universal Orlando Resort:
Skull Island: Reign of Kong Ride History
Skull Island: Reign of Kong does not represent the first appearance of King Kong in Universal Orlando. Kong was the star of Kongfrontation, a Universal Studios Florida ride experience that incorporated a tram, special effects, and a gigantic animatronic King Kong. The ride was very popular for 12 years, but was ultimately closed to make room for Revenge of the Mummy, which officially opened in Universal Studios Florida in May of 2004.
Skull Island: Reign of Kong Image Gallery
See pictures of Skull Island: Reign of Kong.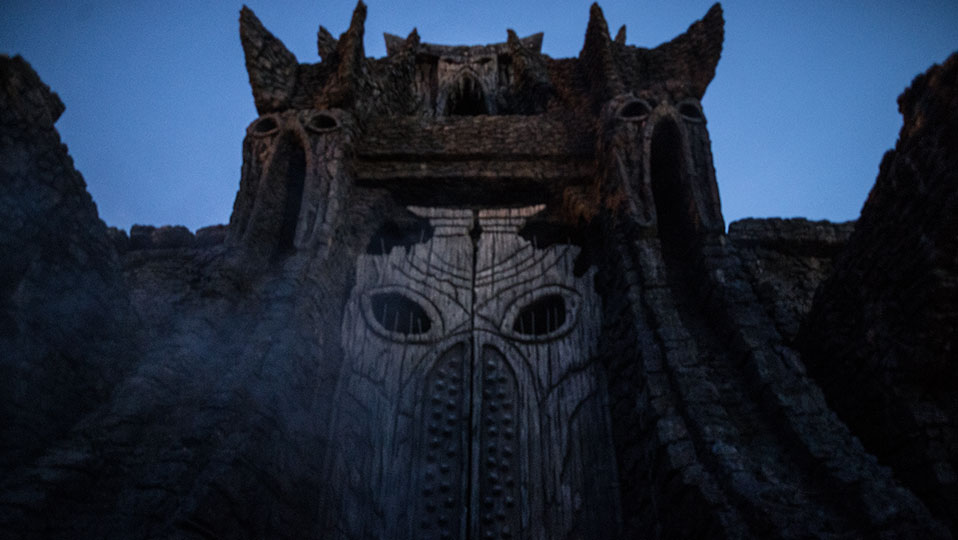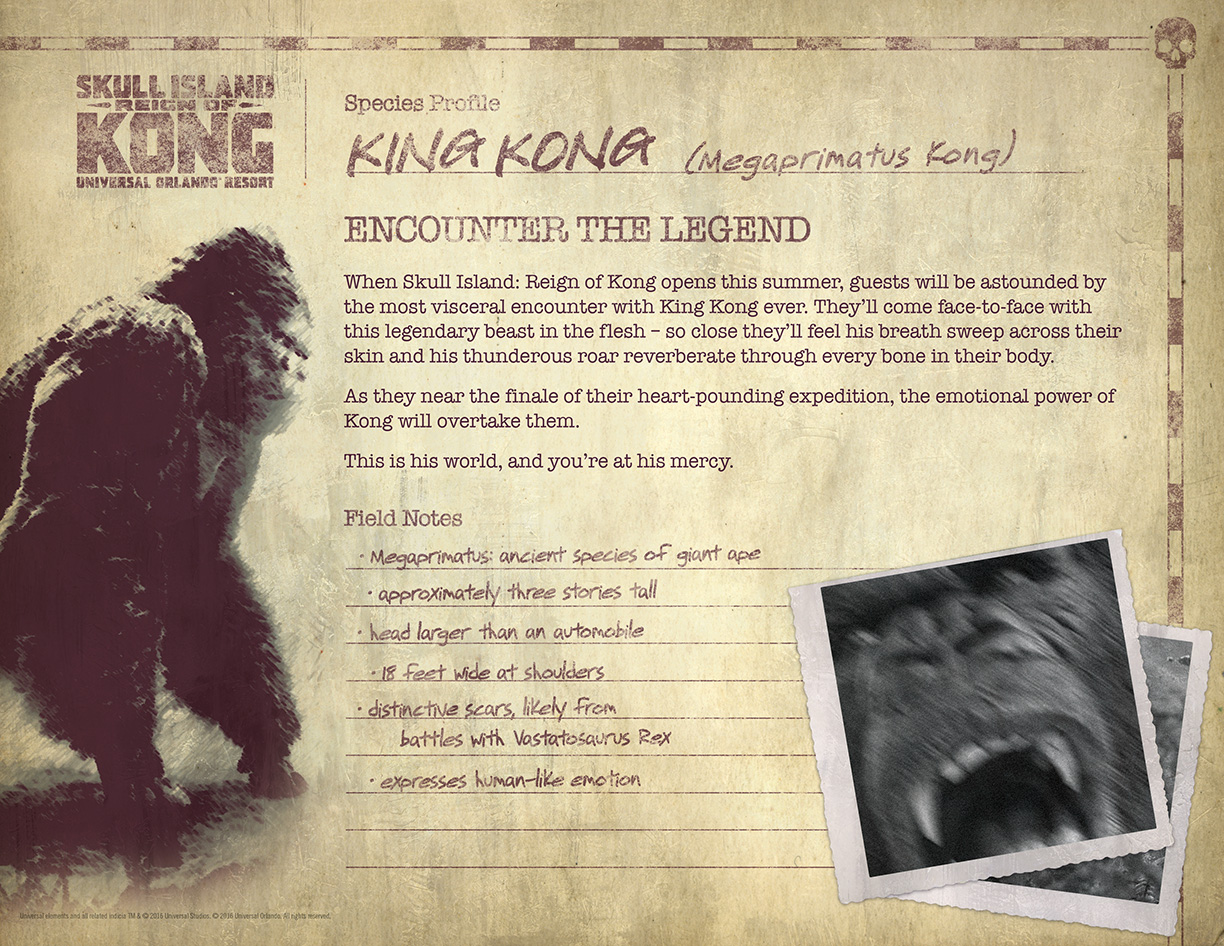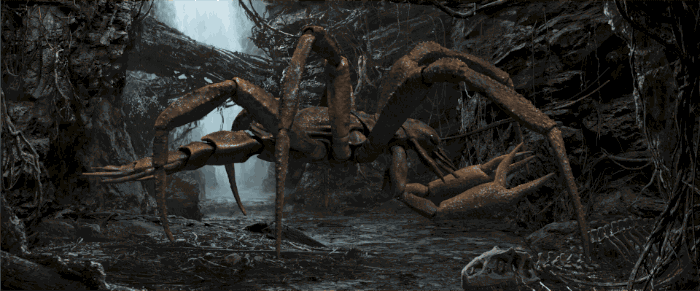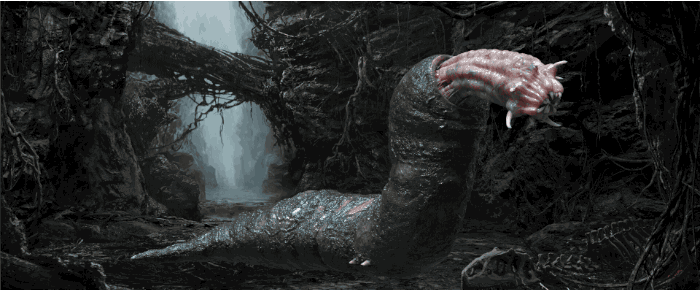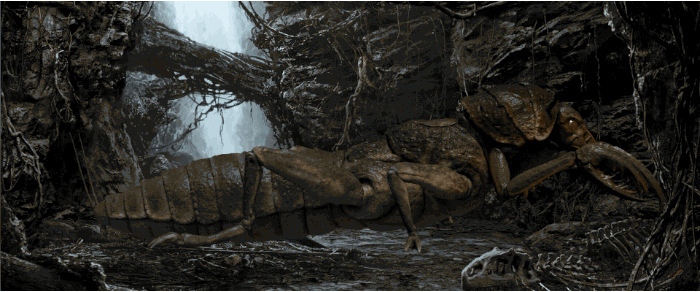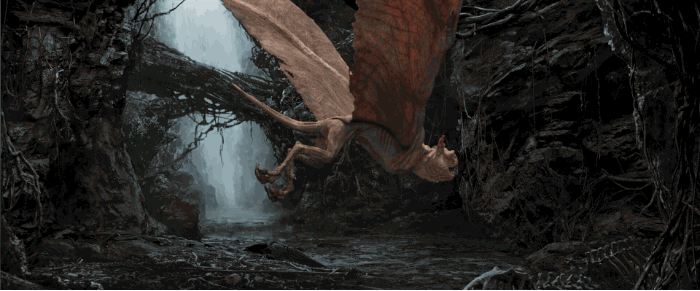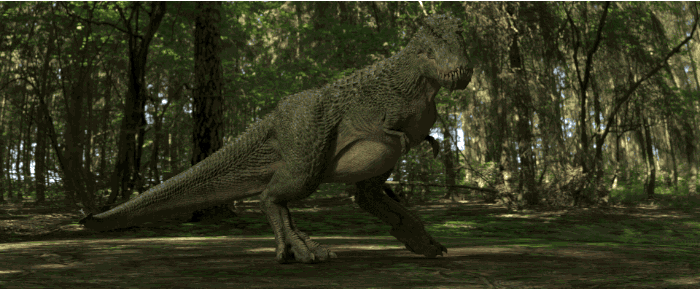 Want More Kong? Watch Myth Explorer
On Myth Explorer, modern day adventurer Erin Ryder and her crew travel to a rocky, skull-shaped island in the Indian Ocean, where they uncover clues left behind by the 8th Wonder Expedition that took place in the 1930s . The island doesn't appear on any official map, but rumor has it, this is where the story of King Kong originated. You can join Erin's quest by watching episodes of Myth Explorer, which document the effort to uncover old facts and prove the colossal legend of Kong is real.
Myth Explorer Episode 1: Journey to Skull Island
Myth Explorer Episode 2: The Lost Expedition
Myth Explorer Episode 3: We Are Not Alone
Myth Explorer Episode 4: Beyond the Skulls
Myth Explorer Episode 5: Myth No More
What Do You Think of Skull Island: Reign of Kong?
Are you excited about this planned attraction? Will you ride it when it opens? Share your thoughts with other UO fans.
By clicking the submit button, you agree to let UO Fan Guide use your name and review comments on the UO Fan Guide site, blog, and affiliated social media accounts and print publications.
See What Other UO Fans Think of Skull Island: Reign Of Kong